The Swiss School of Stained Glass and Design is located in the heart of Europe, in the Alps. It is close to the major national cultural, economic and tourist centers (Geneva, Zurich, Montreux, Zermatt) as well as a few hours from Paris or Milan.
Social life in Switzerland is peaceful and very respectful of individual freedoms. The level of education of the population, as well as all the infrastructures are very high.
We will be happy to provide you with information on how to obtain a student visa for our school and can offer you accommodation facilities.
The Swiss School of Stained Glass and Design is privileged to offer its students a welcoming environment and looks forward to welcoming you.
City of Monthey
' useful information for foreigners
Swiss school of stained glass and creation
Rue de Venise 13
1870 Monthey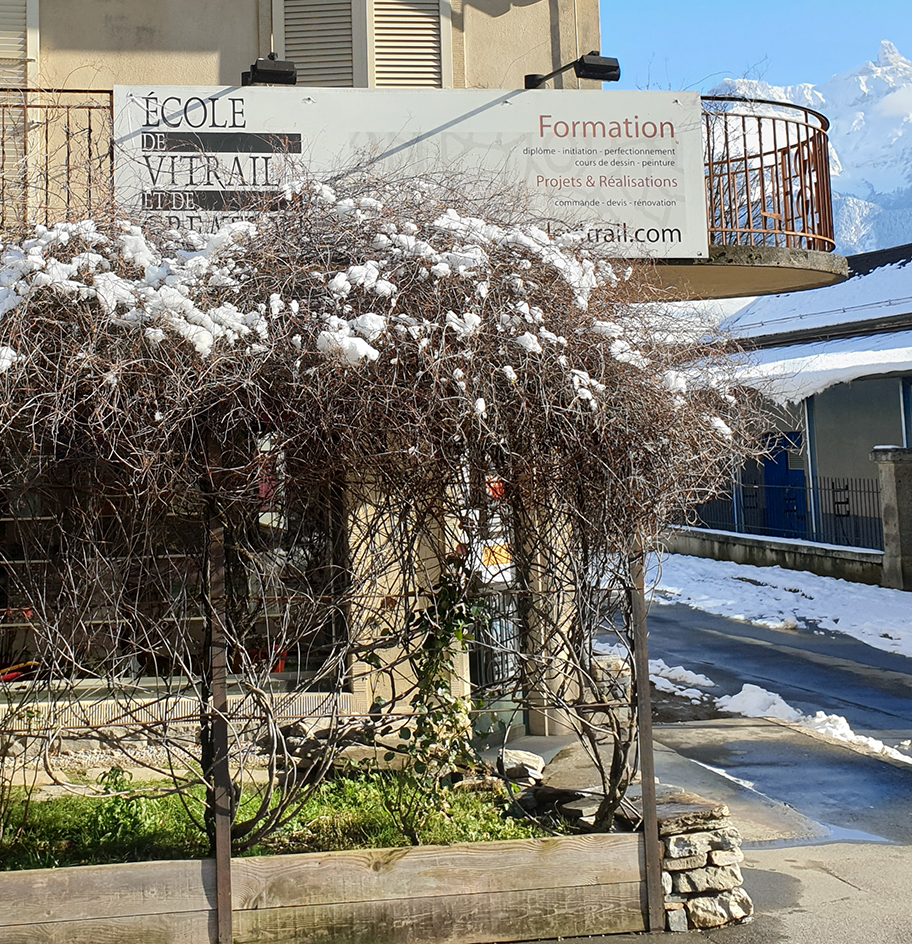 Located near the highway, between Aigle and Saint-Maurice, the school is easy to access.
From the A9 freeway, take exit n°19 - Bex, and continue towards Monthey. Once in town, take the first exit at the traffic circle after the Place d'Arme parking lot, then turn left twice after the bridge.
Coming by public transport:
If you wish to come by train, bus or coach, please consult the following sites to prepare your journey:
' www.sbb.ch
' www.tpc.ch